Message from the Vice Principal

Welcome To Hanson High School!
For over 17 years Hanson High School has been providing a wide range of learning opportunities for international students from all over the world. I strongly believe that through professionally developed programs and ongoing guidance, supported with skills development and outside the classroom experiences, our students achieve success and reach new heights.
Hanson High School encourages students to set high goals, providing them with the necessary tools and training. Aiming to ensure our students go on to Universities or other post-secondary institutions, advance in their chosen professional field, and live a wonderful life, we promote the importance of understanding and mastering life skills such as time and project management, problem solving, interpersonal and leadership skills. These, when combined and reinforced with learning skills that include study and exam skills, presentation, oral test and essay writing skills, create a rich educational and cultural foundation for every Hanson high school student to succeed and achieve their full potential.
Our excellent facilities and our dedicated faculty and staff are devoted to serving your needs and helping you to achieve your educational goals. I invite you to attend Hanson High School, Canada's unique international school, to study with other bright and enthusiastic students from around the world.
I feel proud of our students and graduates and look forward to welcoming new students to join our friendly, supportive and diverse learning community.
Best regards,
Yelena Mordovskaya, PhD
Vice Principal
Hanson High School
.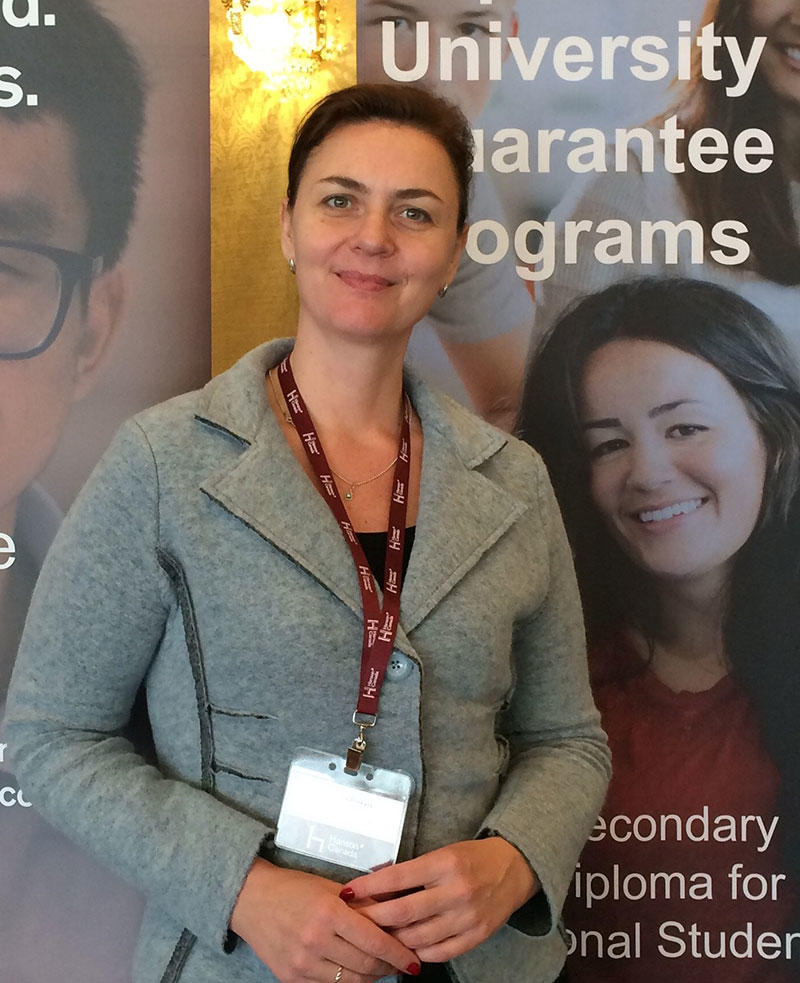 Welcome to Hanson High School!
For over 17 years Hanson High School has been providing a wide range of learning opportunities for international students from all over the world. I strongly believe that through professionally developed programs and ongoing guidance, supported with skills development and outside the classroom experiences, our students achieve success and reach new heights.

Hanson High School encourages students to set high goals, providing them with the necessary tools and training. Aiming to ensure our students go on to Universities or other post-secondary institutions, advance in their chosen professional field, and live a wonderful life, we promote the importance of understanding and mastering life skills such as time and project management, problem solving, interpersonal and leadership skills. These, when combined and reinforced with learning skills that include study and exam skills, presentation, oral test and essay writing skills, create a rich educational and cultural foundation for every Hanson high school student to succeed and achieve their full potential.

Our excellent facilities and our dedicated faculty and staff are devoted to serving your needs and helping you to achieve your educational goals. I invite you to attend Hanson High School, Canada's unique international school, to study with other bright and enthusiastic students from around the world.

I feel proud of our students and graduates and look forward to welcoming new students to join our friendly, supportive and diverse learning community.


Best regards,

Yelena Mordovskaya, PhD
Vice Principal
Hanson High School